How Are Mortgage Rates Calculated?
Where Are Mortgage Rates Going?
Most homeowners who still have a balance remaining on their mortgage are interested in current mortgage rates as well as where they are going as their renewal dates get closer. However, the majority of homeowners are guided by the media when it comes to mortgage rate speculation. Wouldn't it be nice if you could understand what exactly affects how mortgage rates are calculated?
Don't worry – it's easy!
What Affects Mortgage Rates in Canada?
Like the stock market, there are many variables which can affect mortgage rates in Canada. Since investors consider mortgages to be a relatively safe investment, they can be compared to bonds. If you are looking for low-risk investments, with bonds and mortgages as your available option, you would obviously pick the one with the highest rate of return. Thus, Canadian fixed mortgage rates and bond rates are closely related.
Fixed Mortgage Rates Follow Canadian Government Bond
As mentioned previously, if Government of Canada bonds change, so do fixed mortgage rates. Typically, a 5-year fixed mortgage rate would follow what the 5-year Government of Canada bond is doing. Canadian mortgage lenders attempt to earn more money through mortgage lending to increase their rate of return over what they could receive through a Government of Canada bond. Mortgage lenders seek to earn around 1.5% more on a 5-year fixed mortgage over that they could earn on a 5-year Government of Canada bond.
Example:
If Government of Canada 5-year bonds are earning 4%, you could expect 5-year fixed mortgages to be in the neighbourhood of 5.5%. If 5-year bond rates begin to rise, you can expect 5-year fixed mortgage rates to rise as well.
Variable Mortgage Rates Follow the Bank of Canada Prime Rate
While Canadian fixed mortgage rates can change from day to day, they do not affect borrowers who already have fixed rate mortgages. However, borrowers who choose variable rate mortgage products are subject to rates which can change throughout the term of their mortgage. Canadian variable mortgage rates follow the prime interest rate set by the Bank of Canada. Eight times a year, the Bank of Canada meets to set the prime rate and provide a general overview of the economy and to justify the selected prime rate for that period of time.
Bank of Canada Bond Rates
Follow the Bank of Canada Bond rates to give you an understanding of where Canadian fixed mortgage rates may go here.
Watch the Steps to Get a Mortgage Video Series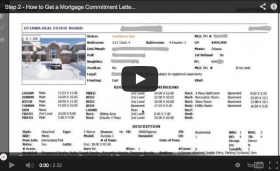 Learn the steps that will make
getting your Ontario mortgage
as easy and hassle free as possible.
Mortgage Centre Agent
Kyle Pearce
Ontario Mortgage Agent
Founder of Canada Buy South
Licence Number: M12000636
Contact Me
Connect on Google+
Windsor Mortgage Centre
2985 Dougall Avenue
Windsor, Ontario N9E 1S1
Phone: (519) 818-0078
Fax: (519) 966-6702
Located in the Valente Building
Preferred Rate Specials
Mortgage Options
Canada Buy South Real Estate Network Founder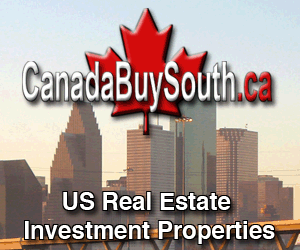 Call Back Request
Popular Posts
Credit Reports & Score
"Like" Us On Facebook!
Recent Posts
RSS Links