Belleville Mortgage Broker Services
Contact Your Belleville Mortgage Broker Today!
---
1. Call or email.

I will assist you with home financing options tailored to your unique goals.


(519) 903-0598 or Email

2. Start Online.

Start your pre-approval or start your new home mortgage or refinance process online.


---
Belleville Mortgages Made Easy!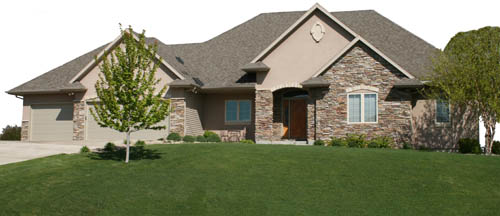 Home Mortgage Ontario and HCC Mortgages Ltd. are your Mortgage Centre Specialists for first-time homebuyers, new home purchases, refinancing your current home, switching lenders for a lower interest rate, taking-out equity to consolidate debt, second mortgages, or applying for a home equity line of credit (HELOC) in Belleville, Ontario.
Communicating in Ways Convenient to You!
Families in Canada are busy these days and in many cases, the time required to make important financial decisions is not available. We understand that shopping for your Belleville mortgage may not be at the top of your list during business hours; that's why we encourage you to use the lines of communication most convenient for you and your schedule!
Feel free to contact us at your earliest convenience using your favourite social media tools such as Facebook, Twitter, or Google+.
Not into social media? Use your smartphone to email or text/SMS 519-903-0598 24-hours a day to receive quick answers to your questions and help you get started on your Belleville mortgage application!
---
About Belleville, Ontario Canada
Belleville is a city located at the mouth of the Moira River on the Bay of Quinte in Southern (Southeastern) Ontario, Canada, along the Quebec City-Windsor Corridor. It is the seat of Hastings County, but politically independent of it, and is the centre of the Bay of Quinte Region. The current mayor of Belleville is Neil Ellis and the city has a population of 49,454.
Procter & Gamble, Kellogg's, Streamline Foods, Autosystems, Amer Sports Canada, Sears and Avaya (formerly Nortel) are among the internationally known companies with industrial operations in Belleville. The City of Belleville is located within a 15 minute drive of 8 Wing / Canadian Forces Base (CFB) Trenton. 8 Wing CFB Trenton is Canada's largest Canadian Forces Air Base and is available for commercial flights for passenger and cargo uses, by prior arrangement with DND. There is a Customs and Immigration office located on site for international flights. Airport facilities include snow removal, crash response, fire fighting and rescue services, 24 hour a day air traffic control tower, fully equipped airfield navigational and visual approach and one paved runway which is 10,000 feet and can accommodate 747 and C5A classes.
---
Belleville Mortgage and Real Estate Resources
City of Belleville – Official website of the City of Belleville. Access to information related to town hall, residents, businesses, and visitors.
Belleville Property Tax Rates – Property tax information for residential, multi-residential, commercial, and other types of Belleville property types.
Belleville Police Service – Serving Belleville and the surrounding area.
The Belleville Intelligencer – Providing Belleville news, sports, weather and other important information for the surrounding community.
Quinte & District Real Estate Board – Offers an MLS database, listing of realtors in Quinte and District including Belleville, Trenton and Prince Edward County.
---
Saving You Thousands – Belleville mortgage brokers shop all lenders for the best mortgage rates and products for your particular situation. While your big bank can only offer you a limited selection of mortgage products at uncompetitive posted rates, we find the lender with the best product match for you at rates far below posted rates.
Saving You Hassle – Since an Belleville mortgage broker shops all available lenders, we negotiate on your behalf to get you the best mortgage rate and flexible terms. Finding the client the best product at the lowest interest rate is our job and we take it seriously.
Saving You Time – Your Belleville mortgage application can be completed online, over the phone, or through fax in minutes! Big banks and credit unions typically require the borrower to make an appointment and often times, the borrower agrees to their mortgage product without understanding the other options available. We will take your application and give you options and time to determine which is best for you and your family.
Saving Your Credit History – Every time a potential borrower applies for a mortgage at different financial institutions, their credit report must be checked individually by each lender. Every credit check performed on a credit report negatively impacts the credit score of the individual. By shopping Belleville mortgage lenders on your behalf, mortgage brokers are able to pull your credit history once for the entire process.
Saving You Fees – Best of all, Belleville mortgage broker services are FREE to the borrower!
Saving You Doubt – While the financial advisor at your bank wears the hat of investment advisor, personal banking associate, Registered Retirement Savings Plan (RRSP) advisor, and many more, often times mortgages are not their specialty. Belleville mortgage brokers and agents are licensed by the Financial Services Commission of Ontario (FSCO) and all licensed agents and brokers can be found online. For example, you can see Hussein Saad's licence information with FSCO here.
Saving You Apprehension – Mortgage brokers provide a service to the client and commit to finding the best mortgage rate and product for every client. Your bank or credit union advisor is hired to sell the client their products, regardless of whether it is in the best interest of the client.
Go ahead, we encourage you to bring in your big bank's best mortgage rate and we will get lenders competing to save you the most interest possible!
---
Your Belleville Mortgage Centre Can Help!
| | |
| --- | --- |
| Mortgage Broker Services | Mortgage Broker Tools |
| | |
---
Maximum Mortgage Loan-to-Value (LTV)
| | |
| --- | --- |
| Mortgage Type | Maximum Loan-to-Value (LTV) |
| Home Purchase | 95% |
| Home Purchase – 5% Cash Back | 95% + 5% Cash Back Downpayment |
| Home Refinancing | 80% |
| Secondary Home | 95% |
| Second Mortgage | 80% |
| Rental Property | 80% |
| Home Equity Loan | 80% |
---
Reach Out Today to Discuss Your Options!
Contact The Mortgage Centre for a no-obligation financial analysis and advice on how to get the best Belleville mortgage and take the for the next big step in your life!
Don't get stuck in the "big bank mortgage game" and simply lock-in to the inflated 5-year fixed rate that they convince so many of their loyal customers to agree to – speak to us about your options and allow us to show you how to save thousands of dollars over your next Belleville mortgage term!