Cambridge Mortgage Broker Services
Contact Your Cambridge Mortgage Broker Today!
---
1. Call or email.

I will assist you with home financing options tailored to your unique goals.


(519) 903-0598 or Email

2. Start Online.

Start your pre-approval or start your new home mortgage or refinance process online.


---
Cambridge Mortgages Made Easy!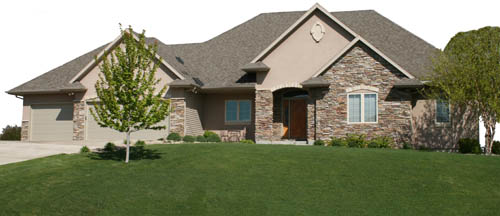 Home Mortgage Ontario and HCC Mortgages Ltd. are your Mortgage Centre Specialists for first-time homebuyers, new home purchases, refinancing your current home, switching lenders for a lower interest rate, taking-out equity to consolidate debt, second mortgages, or applying for a home equity line of credit (HELOC) in Cambridge, Ontario.
Communicating in Ways Convenient to You!
Families in Canada are busy these days and in many cases, the time required to make important financial decisions is not available. We understand that shopping for your Cambridge mortgage may not be at the top of your list during business hours; that's why we encourage you to use the lines of communication most convenient for you and your schedule!
Feel free to contact us at your earliest convenience using your favourite social media tools such as Facebook, Twitter, or Google+.
Not into social media? Use your smartphone to email or text/SMS 519-903-0598 24-hours a day to receive quick answers to your questions and help you get started on your Cambridge mortgage application!
---
About Cambridge, Ontario Canada
Cambridge (2011 population 126,748) is a city located in Southern Ontario at the confluence of the Grand and Speed rivers in the Regional Municipality of Waterloo, Ontario, Canada. It is an amalgamation of the City of Galt, the towns of Preston and Hespeler, and the hamlet of Blair. Galt covers the largest portion of Cambridge, making up the southern half of the city. Preston and Blair are located on the western side of the city, while Hespeler is in the most northeasterly section of Cambridge.
The City is responsible for Community Services, Economic Development, Transportation & Public Works, Corporate Services, Fire Department and Planning Services. Many municipal services are provided through the Regional Municipality of Waterloo (often referred to as Waterloo Region or the Region of Waterloo), which consists of the cities of Cambridge, Kitchener, and Waterloo, and the townships of Woolwich, Wilmot, Wellesley, and North Dumfries. Region of Waterloo responsibilities include Social Services, Community Health Services, Grand River Transit and Community Policing through Waterloo Regional Police Service.
In 1988, Toyota Motor Manufacturing Canada opened a plant in Cambridge, which employed 4,518 people as of December 2005 and is the city's largest employer. Although beneficial to the city, traffic issues caused by slow-moving and long trains passing through main traffic routes to deliver material to and from the plant have caused some frustration for residents and emergency responders. Several other industrial companies also have locations in Cambridge.
---
Cambridge Mortgage and Real Estate Resources
City of Cambridge – Official website of the City of Cambridge. Access to information related to town hall, residents, businesses, and visitors.
Cambridge Property Tax Rates – Property tax information for residential, multi-residential, commercial, and other types of Cambridge property types.
Waterloo Regional Police Service – The Waterloo Regional Police serve Cambridge and the surrounding area.
The Cambridge Times – Cambridgetimes.ca is your Cambridge, Ontario community online newspaper. It's your source for what's on in your exciting city plus up-to-the-minute news.
Kitchener-Cambridge Association of Realtors – The KWAR is a professional association with over 1100 REALTOR members serving the real estate needs of Kitchener-Cambridge and area.
Cambridge Visitor Information Centre – The Official Cambridge Tourism Site. Describes the natural recreational areas, commerce, education, attractions and activities of Cambridge Region.
---
Saving You Thousands – Cambridge mortgage brokers shop all lenders for the best mortgage rates and products for your particular situation. While your big bank can only offer you a limited selection of mortgage products at uncompetitive posted rates, we find the lender with the best product match for you at rates far below posted rates.
Saving You Hassle – Since an Cambridge mortgage broker shops all available lenders, we negotiate on your behalf to get you the best mortgage rate and flexible terms. Finding the client the best product at the lowest interest rate is our job and we take it seriously.
Saving You Time – Your Cambridge mortgage application can be completed online, over the phone, or through fax in minutes! Big banks and credit unions typically require the borrower to make an appointment and often times, the borrower agrees to their mortgage product without understanding the other options available. We will take your application and give you options and time to determine which is best for you and your family.
Saving Your Credit History – Every time a potential borrower applies for a mortgage at different financial institutions, their credit report must be checked individually by each lender. Every credit check performed on a credit report negatively impacts the credit score of the individual. By shopping Cambridge mortgage lenders on your behalf, mortgage brokers are able to pull your credit history once for the entire process.
Saving You Fees – Best of all, Cambridge mortgage broker services are FREE to the borrower!
Saving You Doubt – While the financial advisor at your bank wears the hat of investment advisor, personal banking associate, Registered Retirement Savings Plan (RRSP) advisor, and many more, often times mortgages are not their specialty. Cambridge mortgage brokers and agents are licensed by the Financial Services Commission of Ontario (FSCO) and all licensed agents and brokers can be found online. For example, you can see Hussein Saad's licence information with FSCO here.
Saving You Apprehension – Mortgage brokers provide a service to the client and commit to finding the best mortgage rate and product for every client. Your bank or credit union advisor is hired to sell the client their products, regardless of whether it is in the best interest of the client.
Go ahead, we encourage you to bring in your big bank's best mortgage rate and we will get lenders competing to save you the most interest possible!
---
Your Cambridge Mortgage Centre Can Help!
| | |
| --- | --- |
| Mortgage Broker Services | Mortgage Broker Tools |
| | |
---
Maximum Mortgage Loan-to-Value (LTV)
| | |
| --- | --- |
| Mortgage Type | Maximum Loan-to-Value (LTV) |
| Home Purchase | 95% |
| Home Purchase – 5% Cash Back | 95% + 5% Cash Back Downpayment |
| Home Refinancing | 80% |
| Secondary Home | 95% |
| Second Mortgage | 80% |
| Rental Property | 80% |
| Home Equity Loan | 80% |
---
Reach Out Today to Discuss Your Options!
Contact The Mortgage Centre for a no-obligation financial analysis and advice on how to get the best Cambridge mortgage and take the for the next big step in your life!
Don't get stuck in the "big bank mortgage game" and simply lock-in to the inflated 5-year fixed rate that they convince so many of their loyal customers to agree to – speak to us about your options and allow us to show you how to save thousands of dollars over your next Cambridge mortgage term!