Mississauga Mortgage Broker Services
Contact Your Mississauga Mortgage Broker
---
1. Call or email.

I will assist you with home financing options tailored to your unique goals.


(519) 903-0598 or Email

2. Start Online.

Start your pre-approval or start your new home mortgage or refinance process online.


---
Mississauga Mortgages Made Easy!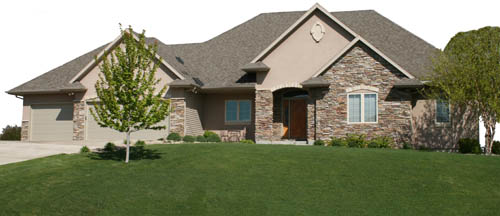 Home Mortgage Ontario and HCC Mortgages Ltd. are your Mortgage Centre Specialists for first-time homebuyers, new home purchases, refinancing your current home, switching lenders for a lower interest rate, taking-out equity to consolidate debt, second mortgages, or applying for a home equity line of credit (HELOC) in Mississauga, Ontario.
Using Technology to Your Advantage
Using the latest technology and the internet to your advantage, we summarize your mortgage options and compare the different factors that matter to you and your family the most. Undecided between a fixed and a variable mortgage product? We will outline the interest savings over your term and help you decide whether one product fits your needs over another.
Communicating in Ways Convenient to You!
Families in Canada are busy these days and in many cases, the time required to make important financial decisions is not available. We understand that shopping for your Mississauga mortgage may not be at the top of your list during business hours; that's why we encourage you to use the lines of communication most convenient for you and your schedule!
Feel free to contact us at your earliest convenience using your favourite social media tools such as Facebook, Twitter, or Google+.
Not into social media? Use your smartphone to email or text/SMS 519-903-0598 24-hours a day to receive quick answers to your questions and help you get started on your Mississauga mortgage application!
---
Saving You Thousands – Mississauga mortgage brokers shop all lenders for the best mortgage rates and products for your particular situation. While your big bank can only offer you a limited selection of mortgage products at uncompetitive posted rates, we find the lender with the best product match for you at rates far below posted rates.
Saving You Hassle – Since an Mississauga mortgage broker shops all available lenders, we negotiate on your behalf to get you the best mortgage rate and flexible terms. Finding the client the best product at the lowest interest rate is our job and we take it seriously.
Saving You Time – Your Mississauga mortgage application can be completed online, over the phone, or through fax in minutes! Big banks and credit unions typically require the borrower to make an appointment and often times, the borrower agrees to their mortgage product without understanding the other options available. We will take your application and give you options and time to determine which is best for you and your family.
Saving Your Credit History – Every time a potential borrower applies for a mortgage at different financial institutions, their credit report must be checked individually by each lender. Every credit check performed on a credit report negatively impacts the credit score of the individual. By shopping Mississauga mortgage lenders on your behalf, mortgage brokers are able to pull your credit history once for the entire process.
Saving You Fees – Best of all, Mississauga mortgage broker services are FREE to the borrower!
Saving You Doubt – While the financial advisor at your bank wears the hat of investment advisor, personal banking associate, Registered Retirement Savings Plan (RRSP) advisor, and many more, often times mortgages are not their specialty. Mississauga mortgage brokers and agents are licensed by the Financial Services Commission of Ontario (FSCO) and all licensed agents and brokers can be found online. For example, you can see Hussein Saad's licence information with FSCO here.
Saving You Apprehension – Mortgage brokers provide a service to the client and commit to finding the best mortgage rate and product for every client. Your bank or credit union advisor is hired to sell the client their products, regardless of whether it is in the best interest of the client.
Go ahead, we encourage you to bring in your big bank's best mortgage rate and we will get lenders competing to save you the most interest possible!
---
Your Mississauga Mortgage Centre Can Help!
| | |
| --- | --- |
| Mortgage Broker Services | Mortgage Broker Tools |
| | |
---
Maximum Mortgage Loan-to-Value (LTV)
| | |
| --- | --- |
| Mortgage Type | Maximum Loan-to-Value (LTV) |
| Home Purchase | 95% |
| Home Purchase – 5% Cash Back | 95% + 5% Cash Back Downpayment |
| Home Refinancing | 80% |
| Secondary Home | 95% |
| Second Mortgage | 80% |
| Rental Property | 80% |
| Home Equity Loan | 80% |
---
About Mississauga, Ontario Canada

On Lake Ontario in the Golden Horseshoe lies Mississauga, a large suburb in the Greater Toronto Area (GTA), has a population of just over 700,000 and is Canada's 6th largest city. Mississauga has grown so large due to the close proximity to Toronto and relatively quick commute. The busiest airport in Canada, Toronto Pearson International Airport, is positioned within Mississauga city limits and large corporations also call Mississauga home such as Walmart Canada and Target Canada.
Your Mortgage Centre is your Mississauga mortgage broker and would be more than happy to assist you with your next mortgage transaction. Expect the lowest interest rates upfront and unbiased advice to help you make the best decision for your situation. Contact us for first class service and you will leave with the confidence that you have obtained the best mortgage product for you and your family.
When you search for Mississauga mortgage broker in the Google search bar, you receive over 320,000 different bank and mortgage broker listings in the Mississauga, Ontario area. It can be very difficult to filter through all of your available options when under pressure to obtain mortgage financing before closing day of a home purchase or to renew your mortgage before the end of your current term.
---
Mississauga Mortgage and Real Estate Resources
City of Mississauga – Official Website
City of Mississauga Property Tax Rates – Access the City of Mississauga property tax rate table for residential, commercial and other types of properties in Mississauga, Ontario.
MiWay Transit – Information surrounding the Mississauga Transit System – MiWay
---
Reach Out Today!
Contact The Mortgage Centre for a no-obligation financial analysis and advice on how to get the best Mississauga mortgage and take the for the next big step in your life!
Don't get stuck in the "big bank mortgage game" and simply lock-in to the inflated 5-year fixed rate that they convince so many of their loyal customers to agree to – speak to us about your options and allow us to show you how to save thousands of dollars over your next Mississauga mortgage term!