Toronto Mortgage Broker Services
Contact Your Toronto Mortgage Broker Today!
---
1. Call or email.

I will assist you with home financing options tailored to your unique goals.


(519) 903-0598 or Email

2. Start Online.

Start your pre-approval or start your new home mortgage or refinance process online.


---
Mortgage Centre Makes Your Toronto Mortgage Easy!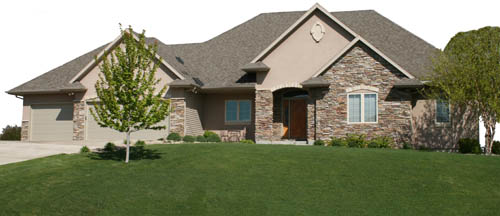 Home Mortgage Ontario and HCC Mortgages Ltd. are your Mortgage Centre Specialists for first-time homebuyers, new home purchases, refinancing your current home, switching lenders for a lower interest rate, taking-out equity to consolidate debt, second mortgages, or applying for a home equity line of credit (HELOC) in Toronto, Ontario.
Using Technology to Your Advantage
Using the latest technology and the internet to your advantage, we summarize your mortgage options and compare the different factors that matter to you and your family the most. Undecided between a fixed and a variable mortgage product? We will outline the interest savings over your term and help you decide whether one product fits your needs over another.
Communicating in Ways Convenient to You!
Families in Canada are busy these days and in many cases, the time required to make important financial decisions is not available. We understand that shopping for your Toronto mortgage may not be at the top of your list during business hours; that's why we encourage you to use the lines of communication most convenient for you and your schedule!
Feel free to contact us at your earliest convenience using your favourite social media tools such as Facebook, Twitter, or Google+.
Not into social media? Use your smartphone to email or text/SMS 519-903-0598 24-hours a day to receive quick answers to your questions and help you get started on your Toronto mortgage application!
---
Saving You Thousands – A Toronto mortgage broker will shop all lenders for the best mortgage rates and products for your particular situation. While your big bank can only offer you a limited selection of mortgage products at uncompetitive posted rates, we find the lender with the best product match for you at rates far below posted rates.
Saving You Hassle – Since an Toronto mortgage broker shops all available lenders, we negotiate on your behalf to get you the best mortgage rate and flexible terms. Finding the client the best product at the lowest interest rate is our job and we take it seriously.
Saving You Time – Your Toronto mortgage application can be completed online, over the phone, or through fax in minutes! Big banks and credit unions typically require the borrower to make an appointment and often times, the borrower agrees to their mortgage product without understanding the other options available. We will take your application and give you options and time to determine which is best for you and your family.
Saving Your Credit History – Every time a potential borrower applies for a mortgage at different financial institutions, their credit report must be checked individually by each lender. Every credit check performed on a credit report negatively impacts the credit score of the individual. By shopping Toronto mortgage lenders on your behalf, mortgage brokers are able to pull your credit history once for the entire process.
Saving You Fees – Best of all, mortgage broker services are FREE to the borrower!
Saving You Doubt – While the financial advisor at your bank wears the hat of investment advisor, personal banking associate, Registered Retirement Savings Plan (RRSP) advisor, and many more, often times mortgages are not their specialty. Toronto mortgage brokers and agents are licensed by the Financial Services Commission of Ontario (FSCO) and all licensed agents and brokers can be found online. For example, you can see Hussein Saad's licence information with FSCO here.
Saving You Apprehension – Mortgage brokers provide a service to the client and commit to finding the best mortgage rate and product for every client. Your bank or credit union advisor is hired to sell the client their products, regardless of whether it is in the best interest of the client.
Go ahead, we encourage you to bring in your big bank's best mortgage rate and we will get lenders competing to save you the most interest possible!
---
About Toronto, Ontario Canada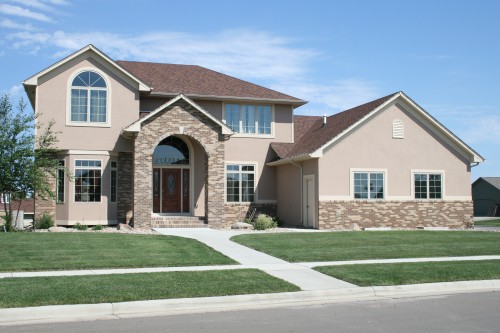 Toronto is the hub of the Golden Horseshoe and is Ontario's capital city. With a population of over 2.6 million people within city limits, the 6 million people living in the Greater Toronto Area (GTA) represent approximately half of Ontario's population. With population in the Greater Toronto Area expected to continue to grow to 9,200,000 and the Golden Horseshoe expected to reach 12,900,000 by 2036, real estate in Toronto should remain strong for the long-term regardless of any talks of a real estate bubble currently surfacing.
Toronto Economy Highlights:
Education – With over 10 post-secondary institutions in the Greater Toronto Area (GTA), the 5th largest city in North America is a popular destination for students across Canada and Internationally from around the world. Post secondary institutions in Toronto and the surrounding area include:

The University of Toronto – Oldest university in Ontario and a leading public research institution. Worldwide leader in biomedical research and houses North America's third-largest university library system after only Harvard University and Yale University.
York University – Houses the largest law library in the Commonwealth of Nations. York University is Ontario's second-largest graduate school and Canada's third-largest university.
Ryerson University – Located at the busiest intersection in Downtown Toronto and is seen as one of Canada's leading universities. Focused on applied, career-oriented education, the Ryerson Business School is an educational leader for those heading into Management, Human Resources, and other business affiliated careers.

Business and Finance – Toronto is a major international centre for business and finance. Generally considered the financial capital of Canada, Toronto has a high concentration of banks and brokerage firms on Bay Street, in the Financial District. The Toronto Stock Exchange is the world's seventh-largest stock exchange by market capitalization. The five largest financial institutions of Canada, Bank of Montreal, CIBC, RBC Royal Bank, Scotiabank, and TD Canada Trust are headquartered in Toronto, as are a majority of Canada's corporations.
Media & Telecommunication – The city is an important centre for the media, publishing, telecommunication, information technology and film production industries; it is home to Bell Media, Rogers Communications, and Torstar. Other prominent Canadian corporations in the Greater Toronto Area include Magna International, Celestica, Manulife Financial, Sun Life Financial, the Hudson's Bay Company, and major hotel companies and operators, such as Four Seasons Hotels and Fairmont Hotels and Resorts.
Manufacturing – Although much of the region's manufacturing activities take place outside the city limits, Toronto continues to be an important wholesale and distribution point for the industrial sector. The city's strategic position along the Quebec City – Windsor Corridor and its extensive road and rail connections help support the nearby production of motor vehicles, iron, steel, food, machinery, chemicals and paper. The completion of the Saint Lawrence Seaway in 1959 gave ships access to the Great Lakes from the Atlantic Ocean.
Tourism – Toronto is among the world's top international tourist destinations, ranking at 40th place, according to Euromonitor. The city's most prominent landmark is the CN Tower, which once stood as the tallest free-standing land structure in the world at 553 metres (1,814 ft). To the surprise of its creators, the tower held the world record for over 30 years. The Royal Ontario Museum (ROM) is a major museum for world culture and natural history. The Toronto Zoo, one of the largest in the world, is home to over 5,000 animals representing over 460 distinct species. The Art Gallery of Ontario contains a large collection of Canadian, European, African and contemporary artwork, and also plays host to exhibits from museums and galleries all over the world. The Gardiner Museum of ceramic art is the only museum in Canada entirely devoted to ceramics, and the Museum's collection contains more than 2,900 ceramic works from Asia, the Americas, and Europe.
Transportation – The Toronto Transit Commission (TTC) is the third largest public transit system in North America after the New York City Transit Authority, and the Mexico City Metro. The TTC provides public transit within the City of Toronto. The backbone of its public transport network is the Toronto subway and RT, which includes three heavy-rail rapid transit lines and a mainly elevated light-metro rapid transit line. The TTC also operates an extensive network of buses and streetcars. The Government of Ontario also operates an extensive interregional rail and bus transit system called GO Transit in the Greater Toronto Area. GO Transit carries over 217,000 passengers every weekday and 57 million annually, with a majority of them travelling to or from Union Station, the busiest passenger transportation facility in Canada.
---
Toronto Mortgage & Real Estate Resources
City of Toronto Website – Access to information related to city hall, residents, businesses, and visitors.
City of Toronto Property Tax Rates – Residential, multi-residential, commercial, and more!
Toronto Star – Canada's largest online news site. Visit thestar.com for the latest breaking news from Toronto, the GTA, Canada and the world.
The Globe and Mail – Trusted business news source.
National Post – Canadian News, Financial News and Opinion.
Toronto Land Transfer Tax Calculator – Determine how much you will be charged in land transfer taxes if you purchase in Toronto.
---
Your Toronto Mortgage Centre Can Help!
| | |
| --- | --- |
| Mortgage Broker Services | Mortgage Broker Tools |
| | |
---
Maximum Mortgage Loan-to-Value (LTV)
| | |
| --- | --- |
| Mortgage Type | Maximum Loan-to-Value (LTV) |
| Home Purchase | 95% |
| Home Purchase – 5% Cash Back | 95% + 5% Cash Back Downpayment |
| Home Refinancing | 80% |
| Secondary Home | 95% |
| Second Mortgage | 80% |
| Rental Property | 80% |
| Home Equity Loan | 80% |
---
Reach Out Today!
Contact The Mortgage Centre for a no-obligation financial analysis and advice on how to get the best Toronto mortgage and take the for the next big step in your life!