Need a No Downpayment Mortgage? Get a Cash Back Mortgage!
5% Cash Back Mortgage – No Downpayment Mortgage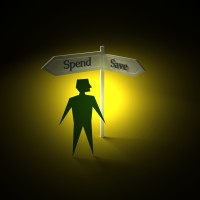 Currently paying hefty monthly rent to a landlord? Have you ever wondered how you would ever be able to save up enough money for a downpayment on a home? You can get a no downpayment mortgage through many Ontario lenders through a 5% cash back mortgage!
Regardless of where you live in Ontario, Home Mortgage Ontario and The Mortgage Centre have products which will enable clients to get a low or no downpayment mortgage to make that first home purchase.
Ontario Real Estate – Your Best Investment
Purchasing a home is not only the largest purchase you may make in your lifetime, it is also one of the most important investments you can make for you and your family. Since shelter is one of the few purchases that is a necessity and appreciates in value over time, it is important to consider ways in which you can break into the real estate market in your area and begin saving the thousands in rent you will save over the long-term.
Whether you live in the Greater Toronto Area, London, Kingston, Windsor, or even Thunder Bay, Home Mortgage Ontario and The Mortgage Centre can find a no downpayment mortgage product to get you on your way to owning the best investment you can make.
Requirements for a Ontario Cash Back Mortgage
No downpayment required
5% cash-back mortgage amount paid on closing to cover downpayment
Solid credit history required clear of previous bankruptcies or consumer proposals. Typically a minimum beacon score of 650. Check your credit score instantly here or contact us to discuss your options.
Gross debt service (GDS) ratio under 32% and total debt service (TDS) under 42% in most cases. Use our maximum mortgage calculator to help you determine what you can afford.
How Does a Cash Back Mortgage Work?
While the maximum loan-to-value (LTV) an insured home mortgage can be funded for is 95% in Ontario and across Canada since CMHC eliminated their no downpayment mortgage insurance options, some lenders have created cash back mortgage products to help those who would like to purchase a home, but cannot come up with a downpayment. How the lender gets around this rule to offer borrowers what is essentially a 100% loan-to-value mortgage is by writing the borrower a cheque for 5% of the mortgage amount which can then be used as a downpayment. While it would be nice to think that the lender is being generous by offering you a cheque for 5% of the mortgage amount, you will eventually pay it back through a higher interest rate than a typical 5-year fixed mortgage.
Is 100% Mortgage Financing Worth It?
Most cash back mortgage rates will be high enough to pay back the lender more than the 5% given to the borrower upfront over a 5-year term. While the amount of "extra" interest you will pay through this type of product will vary from lender to lender and due to fluctuating interest rates, we always show an interest cost comparison for all of our clients. In most cases, clients feel that paying more interest over a 5-year term is much better than paying rent to a landlord for another five years.
Consider paying $1,000 in rent each month for five years. Since there are 60 months in 5 years, you have ultimately paid $60,000 to a landlord which you will never get back again. If you are confident that you cannot save a 5% downpayment in a reasonable amount of time, talk to us so we can determine whether the extra interest you will pay through a cash back mortgage outweighs the money you will spend in rent to justify the increased no downpayment mortgage interest cost.
Alternative to a 5% Cash Back Mortgage?
I would personally advise potential home buyers in Ontario to consider saving a 5% downpayment rather than resorting to a 5% cash back Ontario Mortgage. In most cases, you will save a significant amount of interest over your 5-year term and the financial responsibility of saving for your downpayment will prove that you are in fact ready to become an Ontario homeowner.
Feeling like a no downpayment mortgage through a 5% cash back mortgage product in Ontario is Right for You? Contact us today so we can discuss your options. We are available day or night to help you get started! We would also love to hear your questions and comments below to help others who visit the site!