Home Equity Line of Credit – HELOC Revolving Credit Line
Access Ready Cash Whenever You Need It
Whether you're planning on renovating your Windsor home, making a major purchase in Toronto, or taking advantage of investment opportunities in Ottawa, a home equity line of credit (HELOC) lets you borrow with flexibility and convenience. By leveraging the equity in your Ontario home, you will be able to secure a line of credit with an interest rate lower than most other unsecured credit products.
Depending on the amount of equity you've invested in your home purchase, less any outstanding debts registered against your property, you may qualify for a secured line of credit. This is instant money that you can use for anything you like and pay back as quick or slowly as you'd like.
Benefits of a Secured Home Equity Line of Credit (HELOC) Include:
Saves you money:
Using the equity in your home may result in a lower 'secured' interest rate, and a higher credit limit.
Make interest payments only on the funds you use, not your total credit limit.
Convenience:
Apply once and it's set up for your future use.
Reusable even when it's been fully paid; you won't have to reapply.
Easy access to your line of credit funds.
Even if you're not sure how much equity you've invested in your Ontario home, you can contact your Windsor Mortgage Centre specialists for a free consultation. We'll sit down with you to analyze your current situation and discuss your options. Located outside Windsor in London, Toronto, Ottawa, or Thunder Bay? No problem! We can evaluate your situation over the phone, through email, or even through a video conference on Skype or Google+ Hangout. Plus, we'll do the legwork for you! We'll assess your options then discuss the pros and cons of each with you in an unbiased fashion so you're able to make an informed decision.
Use your home equity for a HELOC secured revolving loan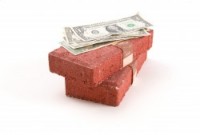 Life can be complicated enough – you don't need complicated finances too. So why not simplify it all by combining your mortgage, loans and saving account into one? A home equity line of credit, or HELOC, may be the only loan you'll ever need. Not only does it pay for your home, it also lets you take out money for renovations, a new car, a child's education, or whatever else may arise!
Slightly Higher Interest Rate, But Pay Less Interest in the Long Run
Since a home equity line of credit – HELOC is a secured revolving credit line, you can pay down your debt as aggressively as you'd like! Although a home equity line of credit typically carries a variable interest rate which is tied to the prime rate and is usually slightly higher than 5-year fixed rates, by applying extra cash savings to your outstanding debt, you can save thousands in the long-run. And better yet, you always have the option to borrow back up to 80% loan-to-value (LTV).
Home Equity Line of Credit – HELOC Revolving Loan Benefits
Finance a new home purchase or use equity from current home
Must have at least 20% down payment for new purchase or 20% home equity in existing home
Interest only minimum payments
Completely open mortgage – Pay off home equity balance anytime without prepayment penalties
Revolving Line – Borrow up to 80% of your home equity at any time
Great for consolidating credit card and other consumer debts
Home Equity Line of Credit – HELOC Revolving Loan Drawbacks
Variable interest rate – typically 0.5% to 1.5% above prime – could rise
Option to pay interest only may prolong paying any principal of debt
Option to borrow up to 80% of home equity could encourage more consumer debt if not financially responsible
While there are some great benefits to a revolving home equity line of credit, it is important to discuss your plans with a mortgage consultant to ensure that a HELOC is the best option for your particular home mortgage financing needs.
For more information regarding Home Equity Lines of Credit, be sure to read our recent blog explaining Home Equity Revolving Lines of Credit or a HELOC in more detail.