Income Property Mortgage | Rental Property Mortgage
Can I Get a Rental Property Mortgage for an Income Producing Property?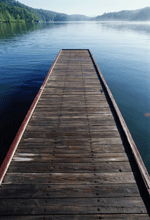 Many Canadians consider the benefits of investing in an income producing rental property, but are unsure of the possibilities available for a rental property mortgage. In order to help potential real estate investor clients in Ontario and from other parts of Canada, we have outlined the Canadian Mortgage & Housing Corporation (CMHC) Rental Property Mortgage Loan Insurance Products for income producing properties.
CMHC Rental Property Mortgage Insurance Product Features
Purchase and Refinance – Loan-to-Value ratios up to 80%.
No application fee required.
Streamlined automated processing through emili (an on-line mortgage loan insurance decisioning system).
Flexible financing options – Single advance, progress advances and extended amortization periods are available.
CMHC offers income property mortgage loan insurance premium refunds for homeowners who purchase an energy-efficient home or purchase and make energy-saving renovations to an existing home. See CMHC Green Home for more information.
CMHC Rental Property Mortgage Insurance Highlights
Loan Purpose

Purchase and Refinance (including Purchase and Refinance with improvements)
Single and Progress Advances
Portability (previous rental applications approved through emili only)

Number of Units
1- 4 units (no commercial component)
Loan-to-Value (LTV) Ratio
Purchase and Refinance – Up to 80% for 1- 4 units
Downpayment
Traditional sources of down payment: Applicant's savings, RRSP withdrawal, funds borrowed against proven assets, sweat equity (< 50% of minimum required equity), land unencumbered, proceeds from sale of another property, non-repayable gift from immediate relative, equity grant (non-repayable grant from federal, provincial or municipal agency)
Borrower Eligibility
Permanent Residents including newcomers to Canada, Self-employed borrowers (provided that income is verified through a third party source), Corporate borrowers (must provide a personal guarantee of 100% of the mortgage loan).
General Guideline for History of Managing Credit (Credit Score)
Purchase and Refinance LTV 60.01% – 80%: Minimum score of 580
Purchase and Refinance LTV < 60%: No minimum score required Find your credit score at Equifax.ca or Transunion.ca
Debt Service Guideline
Total Debt Service Ratio Formula =
(Principal + Interest + Property Taxes + Heat + 50% of Condo Fees + Other Debt)
Divided By
(Borrower's Gross Annual Income + 50% of Gross Rental Income)
Loan Security
First or Second Mortgage (Refinance)
Max. Amortization
LTV ≤ 80%: 40 years
Interest Rate Types
Fixed, standard variable, capped variable, and adjustable
CMHC Investment Property Mortgage Premiums (Non-Owner Occupied Properties)
| | | |
| --- | --- | --- |
| Loan to Value (LTV) Ratio | Premium on Total Loan Amount | Premium on Increase to Loan Amount for Refinance |
| Up to and including 65% | 1.25% | 2.75% |
| Up to and including 75% | 1.75% | 3.00% |
| Up to and including 80% | 2.50% | 3.75% |
Surcharges for Extended Amortization & Blended Amortization
Extended Amortization
Add 0.20% for every 5 years of amortization beyond the 25 year mortgage amortization period
Blended Amortization
For Portability and Refinance, add 0.50%
Learn More About an Income Property Mortgage…
Finding out which solution will work best for you is as easy as contacting us about applying for an income property mortgage. We will help you determine how to best obtain an rental property mortgage to arrange the investment property mortgage necessary to complete your investment portfolio!
---
Please note, all information provided on this page are provided by
Home Mortgage Ontario
, but should be confirmed by visiting the
Canada Mortgage and Housing Corporation (CMHC)
website.